The growth of The Fyera Foundation
from its origins
The seeds of this foundation were planted in the spring of 1989, in front of the Managua Cathedral in a war-torn Nicaragua. There, 19 year old Sheva Carr, a North American aid worker, met Jorge Silva, a 12 year old orphan abandoned in the street. At the time, Jorge was selling peanuts to try and put his way through school so that he could realize his dream to become a doctor. Taken by his sincerity, ingenuity, and initiative, Sheva made it her goal to see that Jorge would have all that he needed to actualize his dream. When she was forced to return to North America shortly after their meeting because of heightened political tensions, she sent Jorge (against the advice of experts) $40 per month to cover the cost of his food, clothing, and school. With each money order, she sent a card of encouragement, assuming that she could never know for sure the outcome of her action of unconditional love. With one of those cards, she sent Jorge a packet of unmarked seeds. "Plant these seeds in soil where there is plenty of sunlight. Then water and love them every day. When you see them blossom into flowers, you will know that my love is with you every day helping you to grow and blossom, too! You'll also get to see the surprise of what they grow into!" To Jorge's delight, the seeds became giant orange sunflowers like the color of Sheva's hair. After six years of monthly money orders and loving cards, Jorge and Sheva lost touch.
Jorge, Sheva, and Kids in 1989
Sheva had watered a seed with these care packages, never expecting to see what the flower in the form of Jorge would one day become. But she too, was to receive a delightful surprise. 12 years to the day after she and Jorge had met in front of the Managua Cathredral, he found her again to tell her of the impact her love and care had on his life. Though tempted at times into drugs, prostitution, or crime to survive, Jorge kept telling himself that he had a mother in Canada in Sheva, and would one day find her again to make her proud. Following the trail her care had left behind, he had blossomed into a psychologist, and was now the head of an orphanage responsible for the care of 30 children. Just as one sunflower seed turns into a flower that has hundreds of seeds in store, Sheva's small act of service had blossomed in Jorge to reach many more!
Did you know that you cannot plant sunflower seeds backwards?
One of our participants planted sunflower seeds in front of a ribbed metal wall painted white. When the plants were fully grown and began to blossom, a strange thing occurred. The radiant orange and yellow blossoms were facing the wall instead of the garden. "They're backwards! Did we plant the seeds backwards?" No! Sunflowers grow towards the greatest light. The sunlight reflected off of the metal wall was stronger than the sun itself!
What helps a human being grow?
We believe that human beings grow the same way sunflowers do- towards the greatest light, in the form of love. Sunflower SunPower Kids aims to offer individuals, families and classrooms the opportunity to be "the metal wall," reflecting the light of love that developing children and communities may grow under and aspire towards. 
The Fyera Foundation and the Sunflower SunPower Kids Today?
Today, Jorge and Sheva have grown up and teamed up to be of benefit to hundreds of families and thousands of children in three Nicaraguan cities. Sheva is now a doctor of Oriental Medicine, and a licensed HeartMath trainer with her own stress management training company. She has taught people all over the world (including the goverment in Nicaragua!) to access the heart's intelligence for conflict resolution, stress reduction, healing, optimal performance, creativity and social change. The Sunflower SunPowerKids has programs for sponsoring children, classrooms, small businesses, and hospitals. We hope you will join our cause and contribute to a world culture based on cooperative creativity and care for our whole human family.
Sheva and Sunflower SunPower Kids
Jorge and Sheva met in front of the Managua Cathedral. Jorge was selling peanuts. Sheva was on a tour of Nicaragua with an international studies project through her university. 
Sheva in 1989, portrait of Jorge from photo in 1989
Jorge and Sheva exchange letters through an Evangelical Mission that delivers the letters to Jorge on the streets. Sheva sends monthly money orders to pay for Jorge's clothes, food, medicine, education and school supplies.  Below is Sheva's first letter to Jorge- and the first birthday card he ever received- sent in January 1990. And to the right of that, a letter from Jorge. After six years of support and mutual love and care, Jorge and Sheva lost touch.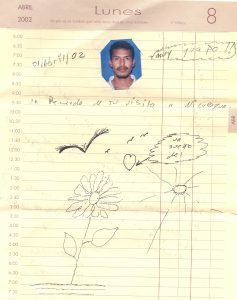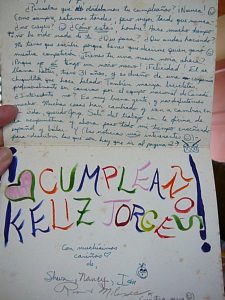 Jorge and Sheva are reunited through an internet search, fueled by Ana Raquel Diaz, another little girl Sheva had worked with in Nicaragua in 1989. Finding each other again, Sheva returns to Nicaragua to see "her children" now all grown up! 
Upon seeing every letter ever sent to Jorge wrapped carefully in plastic shopping bags and preserved like brand new, while hearing that Jorge had been tempted into drugs, prostitution and crime to survive but always said, "No!" at the remembrance of his "mother" in Canada called Sheva that he wanted to make proud, Sheva and Jorge decide to found the Sunflower Children's Foundation to make every child feel cared for and introduce every human being to the power of their care.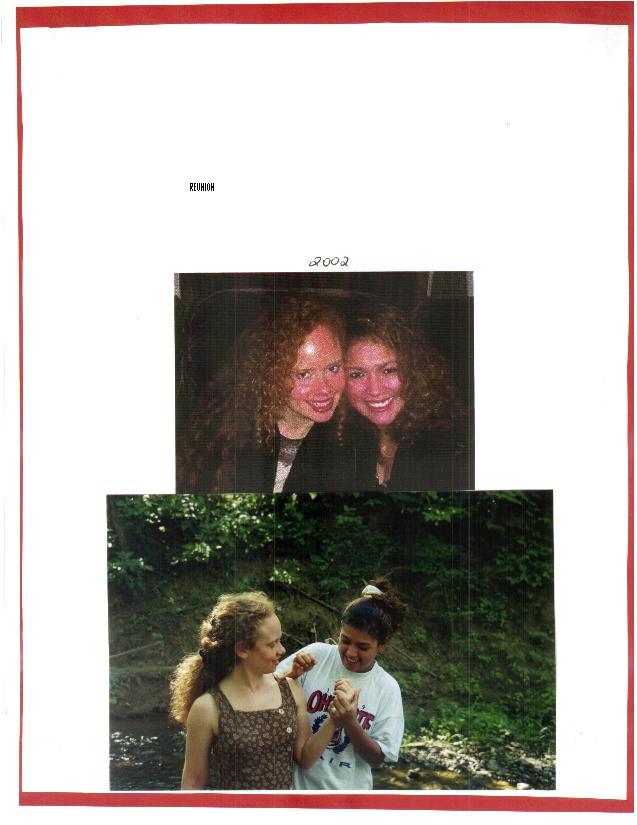 On October 30, 2003 The International Humanities Center, Tax ID #33-0767921, signed on with what was then called The Sunflower Children's Foundation to be their fiscal sponsor. American Business Visions CEO Steve Moeller donated $500 to launch the foundation's activities. A website was donated by Glen Dobson at www.sunflower-children.org where 40 children's profiles were posted, children who needed sponsors. A soup kitchen was launched in Juigalpa, Nicaragua providing 300 children with three square meals a day. 
Pictures from our Juigalpa Soup Kitchen
On March 4, 2004, we obtained official non profit status within Nicaragua under the name "Fundacion de Ninos Girasoles" (Sunflower Children's Foundation in Spanish). Our Cedula #: 190304-9436
We began our first child sponsorships and launched our first schools. 
Also in that year, Sheva began conversations with Fred Fuch's (Director of Arts and Entertainment Programming for the CBC) about making a narrative film about the Sunflower Kids story. The first step was to have it published in written form and the process was begun to put it in a book or magazine article.
On January 24, 2005 with a personal grant from the Barrie Foundation, we purchased three acres of land in Santa Rita, Nicaragua, north of Managua. With the help of architect Eve Reynolds we built a 3 room one story school. With the help of "Adelante con El Sol" we put solar panels on the roof of the school and created a solar powered school.
Upon seeing every letter ever sent to Jorge wrapped carefully in plastic shopping bags and preserved like brand new, while hearing that Jorge had been tempted into drugs, prostitution and crime to survive but always said, "No!" at the remembrance of his "mother" in Canada called Sheva that he wanted to make proud, Sheva and Jorge decide to found the Sunflower Children's Foundation to make every child feel cared for and introduce every human being to the power of their care.
Around this same time, we began receiving calls saying we had failed to provide items purchased in silent auctions we had never had. We discovered that another "Sunflower Children's Foundation" had been formed in New York (www.sunflowerchildren.org). To avoid brand confusion, we changed our name to Sunflower SunPower Kids and drafted a new logo.

Also in 2005, we brought together a team to help us apply for a program grant with the Kellogg Foundation. Our grant application was denied.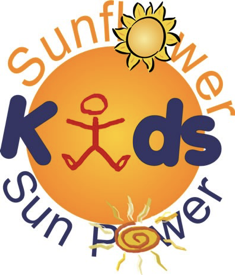 This is the year that we launched our knitting, sewing, tailoring and sustainable vocations programs for pregnant teens and unsupported moms. We also, with the help of the Sirens Society and the Latin American Rotary Club, did our first annual backpack fundraising drive, filling and delivering 350 backpacks with school supplies, Christmas toys, and medicines for children. Sheva did a site visit to Nicaragua, delivering the backpacks, 30 bicycles for each sponsored child, and delivered a donated week of training to more than 100 officials in the Nicaraguan government's Ministries of Education and Ministries of Family. The trainings were on stress management, conflict resolution, and emotional mastery, based on research and tools from The Institute of HeartMath which Sheva is licensed to teach (www.heartmath.org).
We also brought down to Nicaragua during this site visit a documentary film crew from "Oh My God Films" to produce a fundraising documentary about our work with the children and the Nicaraguan government, and to create a film of the "Sunflower Kids" story.
Also in 2006, the Sunflower Kids Story was accepted for publication in the Chicken Soup for the Soul Series. However, because the making of the narrative film is still a goal of the Fyera Foundation, we were not willing to give up the media rights to the story and turned down the offer to publish. See appendix E to read the story that was accepted for publication by the Chicken Soup Series.
In January of 2007, we expanded from our pre school and sustainable vocations programs in Juigalpa and Santa Rita, Nicaragua, to add programs in a troubled Barrio in Managua called Ruben Dario. We continued to solicit donations for our programs, and to seek child sponsors. In 2007 we also launched medical services to the children in the three communities where we were working, and began a hospice program at Managua Women's Hospital bringing psychologists to work with women dying of cancer and ensuring that their children would be cared for in our Managua programs after their passing.
Also in 2007, due to continued brand confusion with the Sunflower Children's Foundation in New York, we changed our name to the Fyera Foundation and placed the Sunflower SunPower Kids as one project under the umbrella of the Fyera Foundation. We launched a new website at www.fyera.org and a new program also under that umbrella called "Save The Soldiers." Because much of Sheva's life's work had been inspired by the post traumatic stress she experienced living in the war zones of Nicargaua in 1989, part of the mission of the foundation has been to heal the spiritual poverty of war and the post trauma it leaves behind, on populations and on soldiers. In addition to work being done within Nicaragua, The Fyera Foundation began to collect scholarship donations for soldiers and terminally ill or handicapped participants to go through stress management training programs. You can read about Jake Kubetz story here.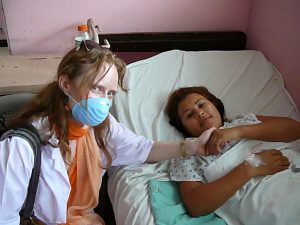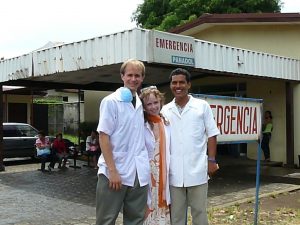 In the summer of 2008 we teamed up with Mayor Antonio Villaragosa's office in Los Angeles, and Gratts Elementary School in downtown LA, and the Institute of HeartMath, with the help of Web Media Services and Home Depot, to create the Fyera Foundation's first educational DVD called "Care Counts!" Filmed in 3-5th grade classrooms in both English and Spanish, the interactive DVD was designed to teach kids self esteem, positive decision making, emotional intelligence skill building, and bring scholastic and parent communities together with tools from HeartMath and the Sunflower Kids story. See more about "Care Counts" in current projects, and our Press Release for the Care Counts launch on the Mayor's Day of Service in LA in Appendix D of 501c3 application. 
July 4-August 29 Tanja Muntse from Germany was our first foreign exchange student to do a volunteer vacation, teaching in our school in Ruben Dario, Managua. In September of that same year, we traveled back to Nicaragua and presented the Care Counts! Training program to children in all of our schools. Seeing attrition in the Santa Rita School, we opted to sell our land and solar powered school there to finance the programs in Juigalpa and Ruben Dario.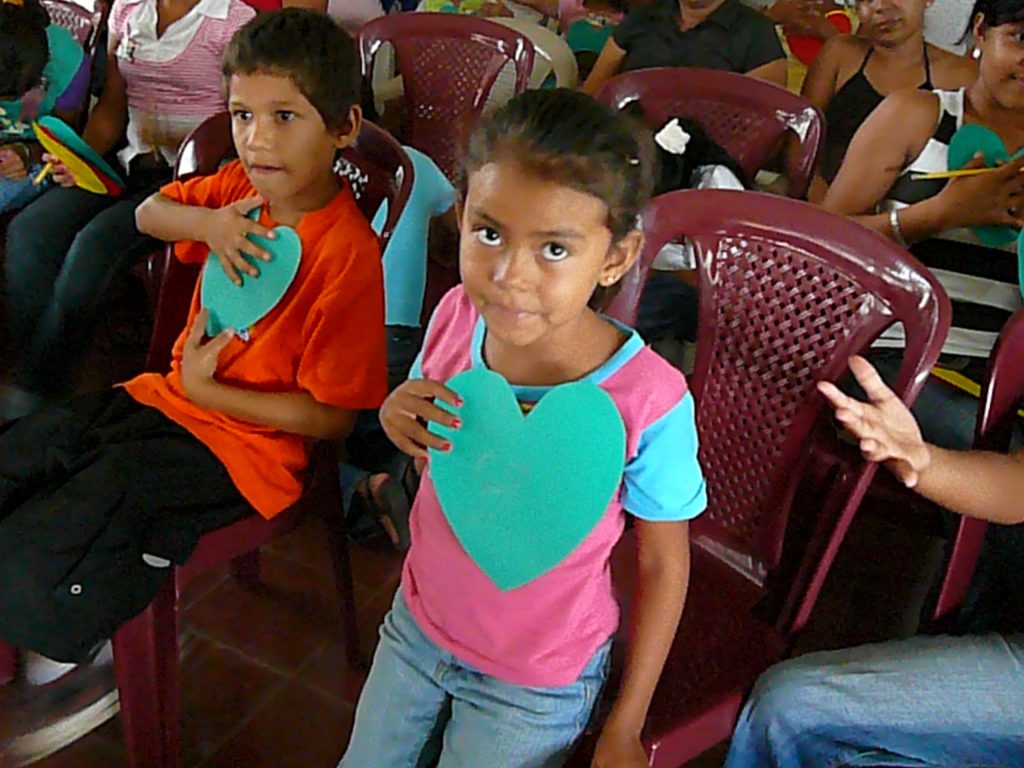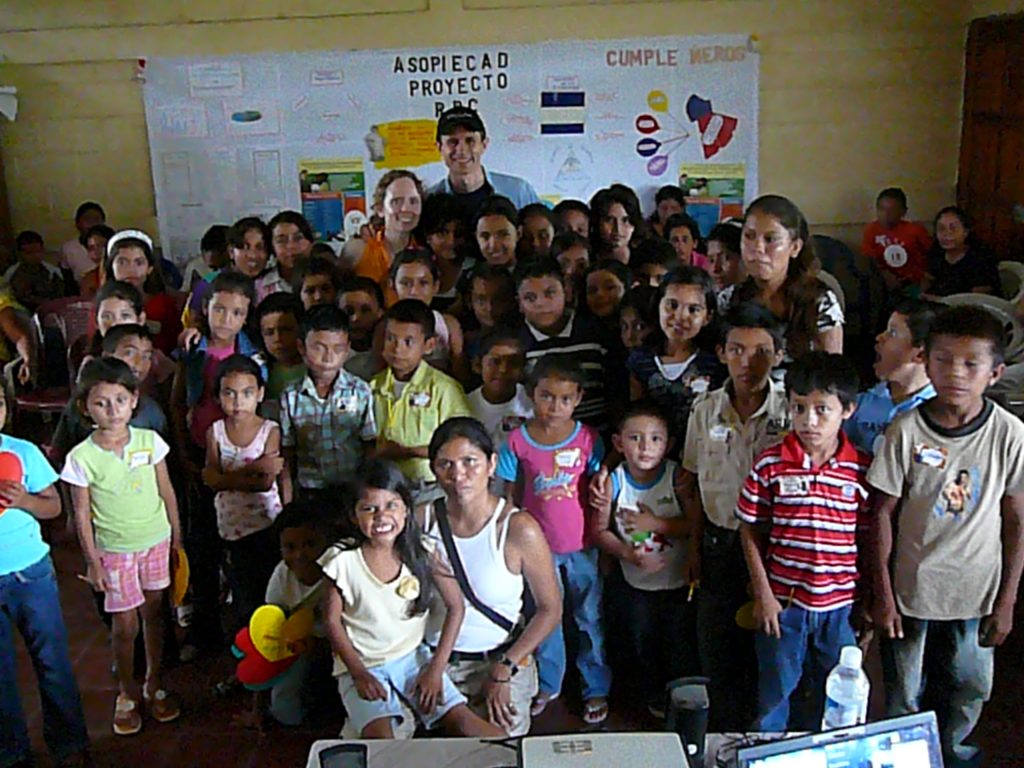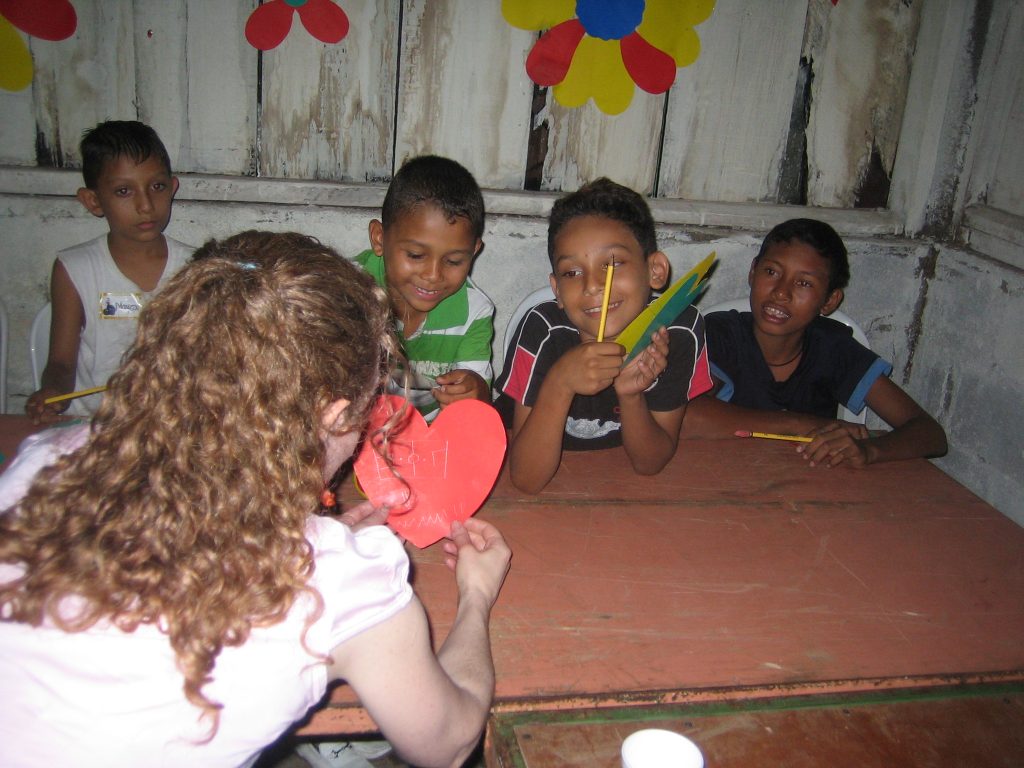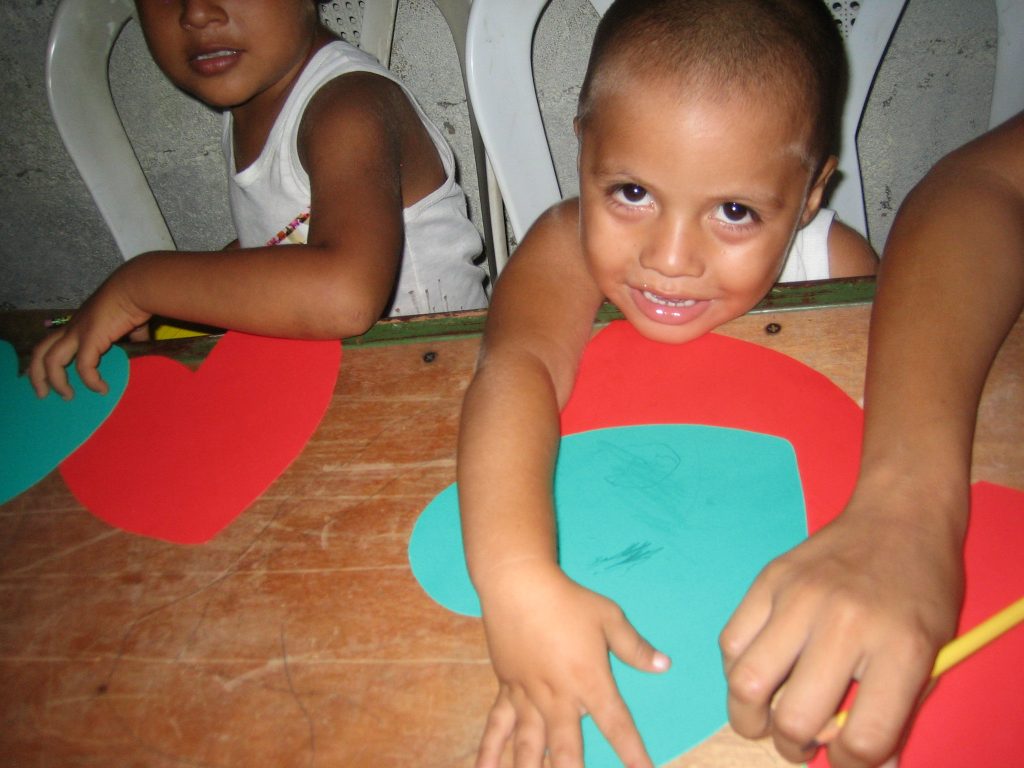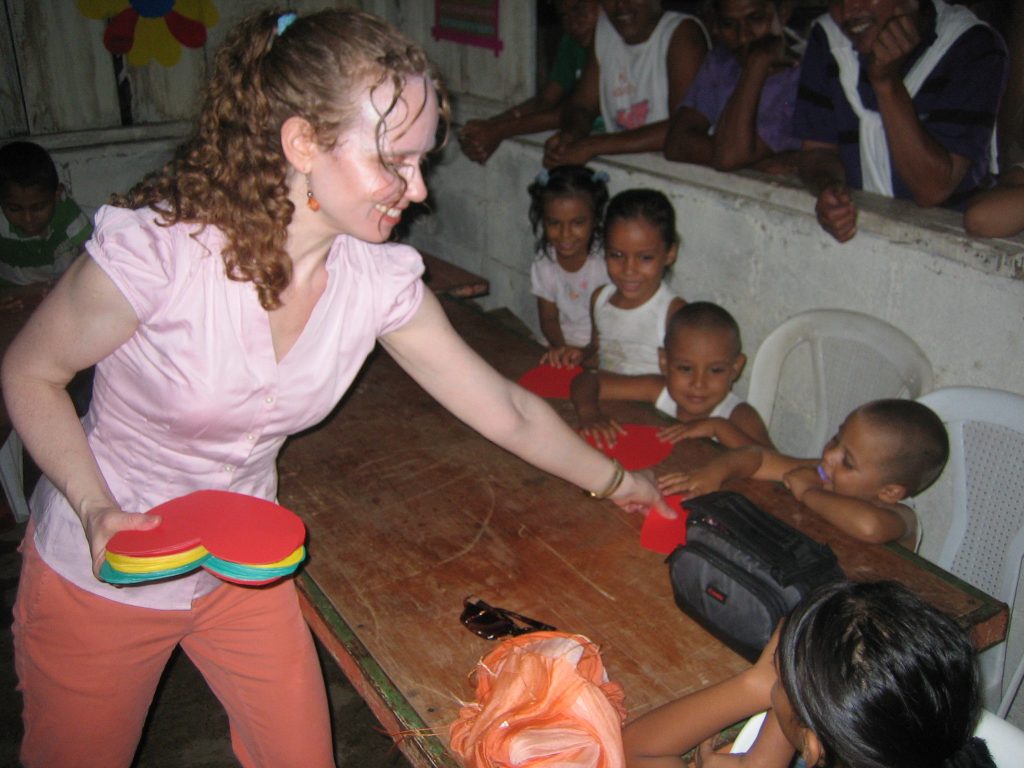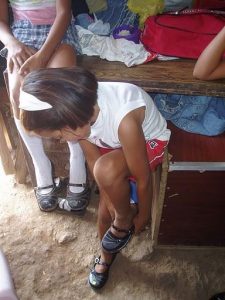 On March 15, 2010 our land sale went through and we were able to transfer funds, attention and resources to our Ruben Dario and Juigalpa schools and clinics full time. Also in March of 2010 we launched our Soles for Souls program, soliciting shoes for children to be able to walk to school. With several new projects planned (a micro-business program with online profiles soliciting sponsors and alliance partnerships sought with children's clothing and school supply distributors as well as creating a team to provide HeartMath training to other NGOs in Nicaragua) we felt it was time to activate the process to attain our own independent 501c3 status with the IRS in the United States.
We applied for and received our own charitable 501c3 status in 2011 and decided to expand our operations to serve all of what were then The Millennium Development Goals (now the SDGs and 2030 Agenda). On May 19, 2021, The Fyera Foundation was granted ECOSOC Consultative Status to the United Nations to further expand our years of service and investment in a world that resolves conflicts through peaceful means through international collaboration and cooperation. Here is a video of our founder watching UNTV the moment status was granted:
Along with other NGOs with foreign supporters, the Fyera Foundations 30 years of work and non-profit status in Nicaragua was cancelled by the Nicaragua government in 2021. All donors have been updated and we continue to send heart for the highest best for our Nicaraguan family.